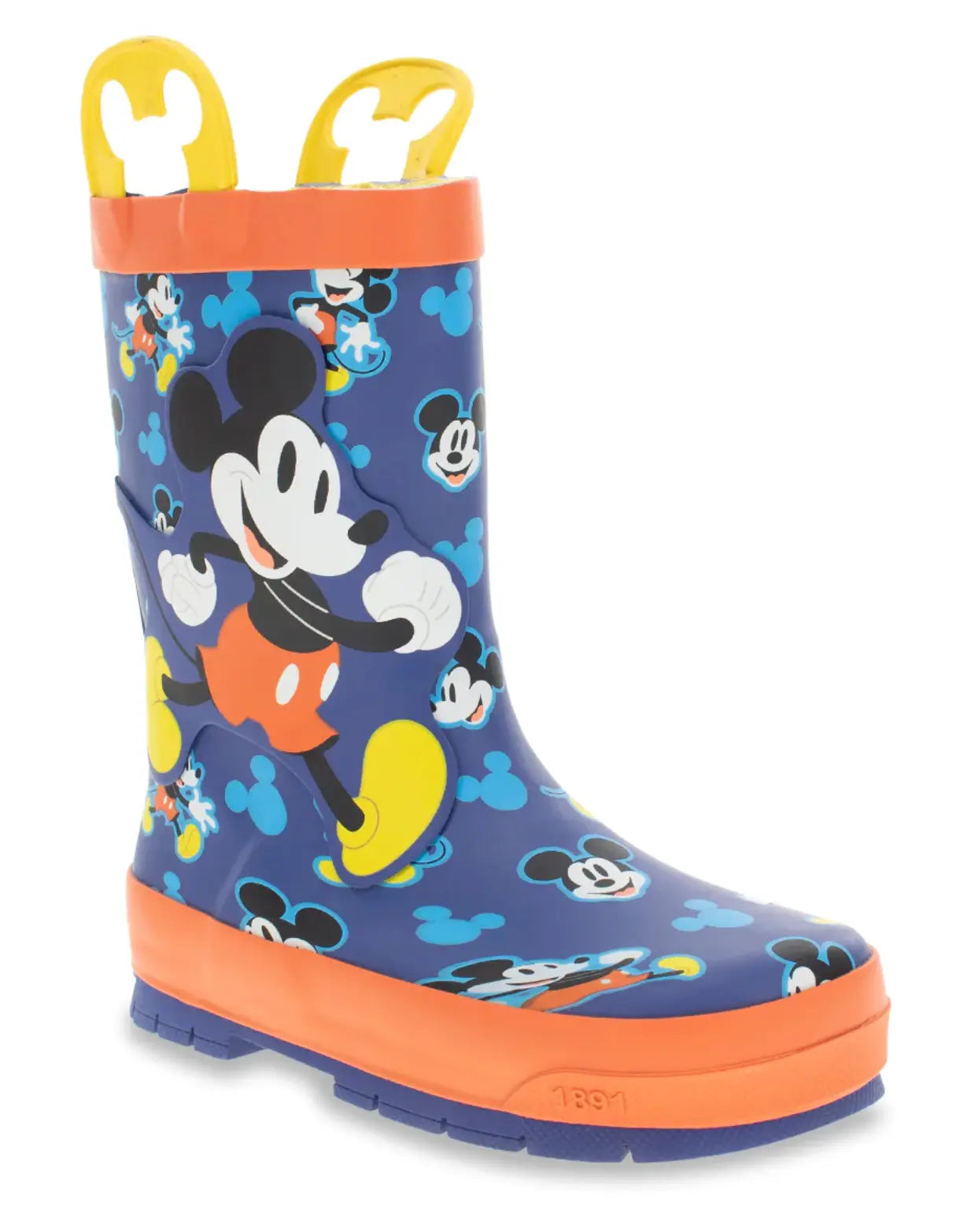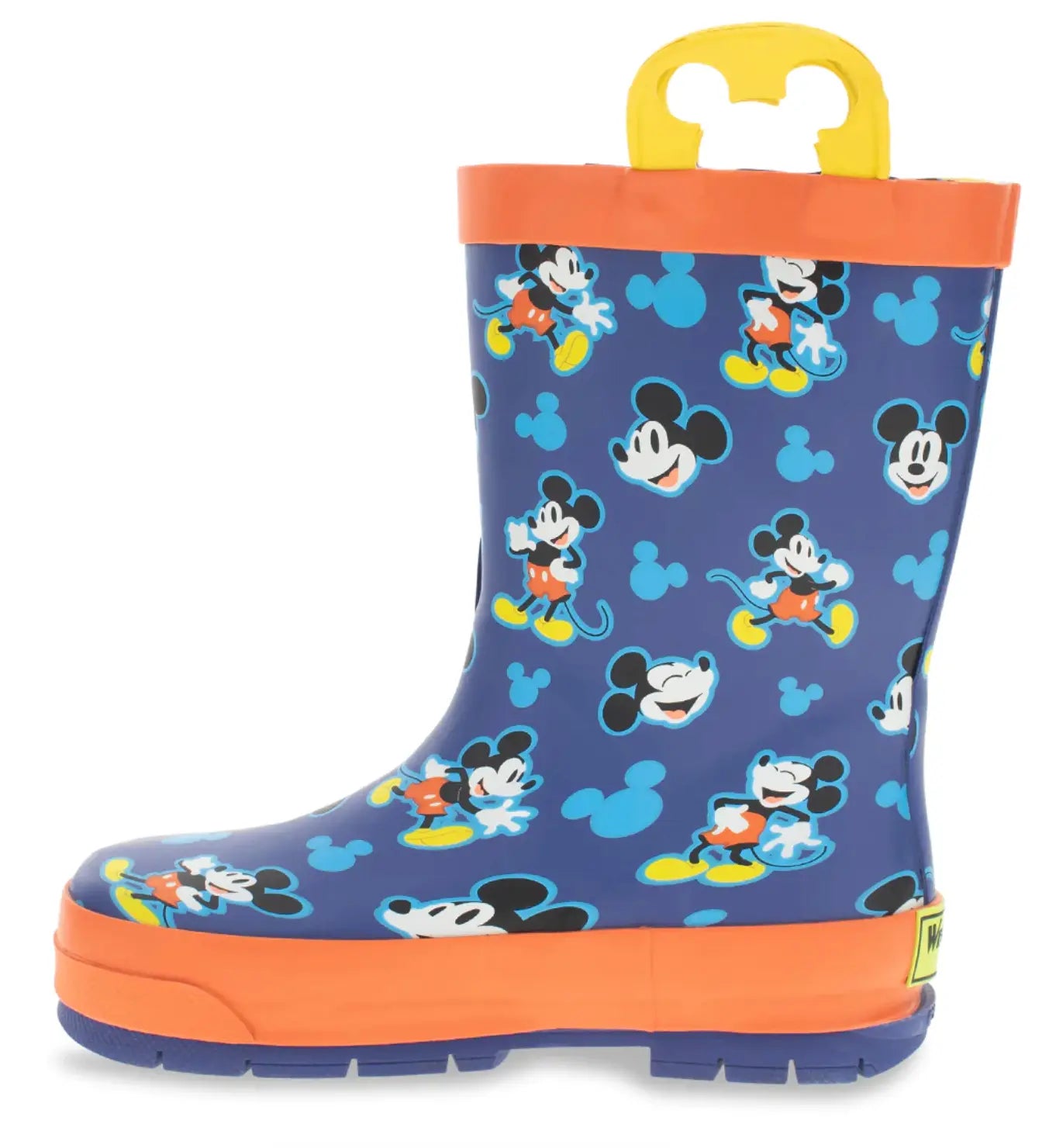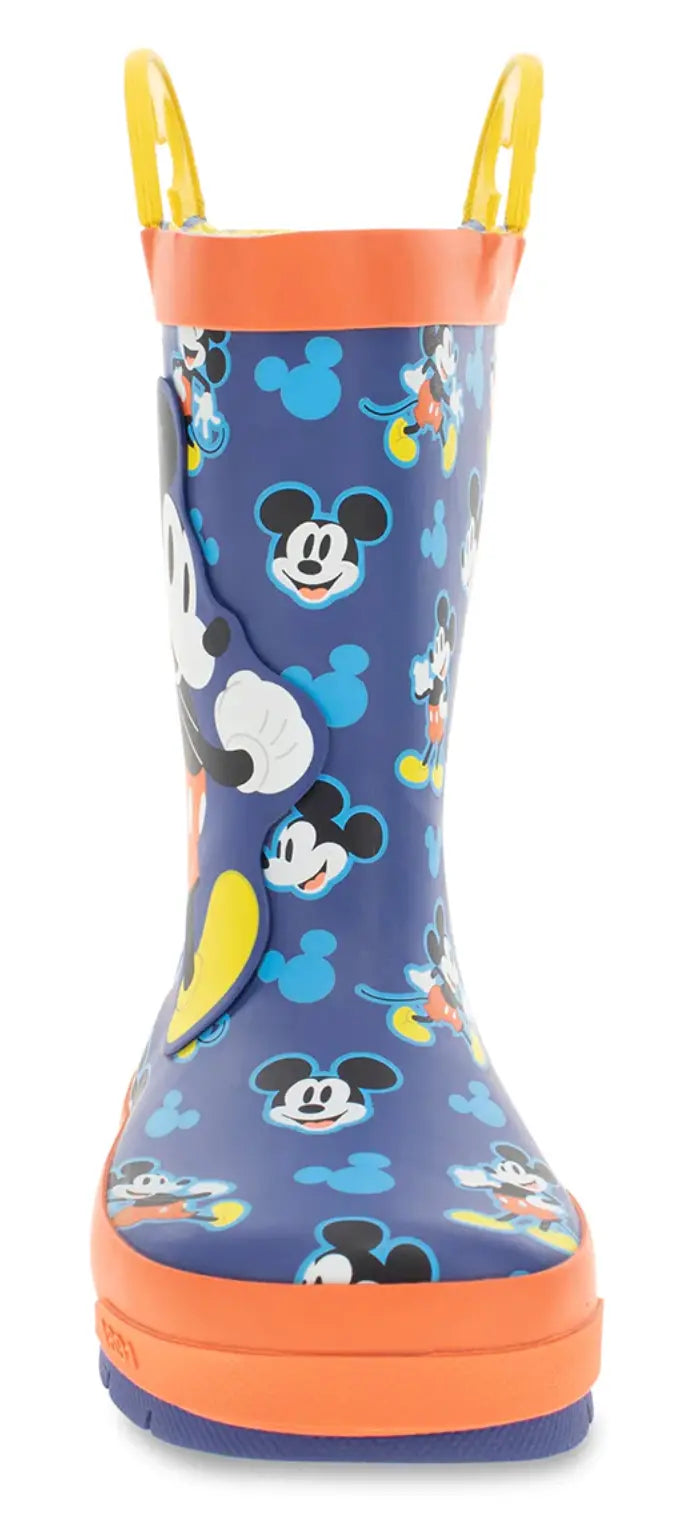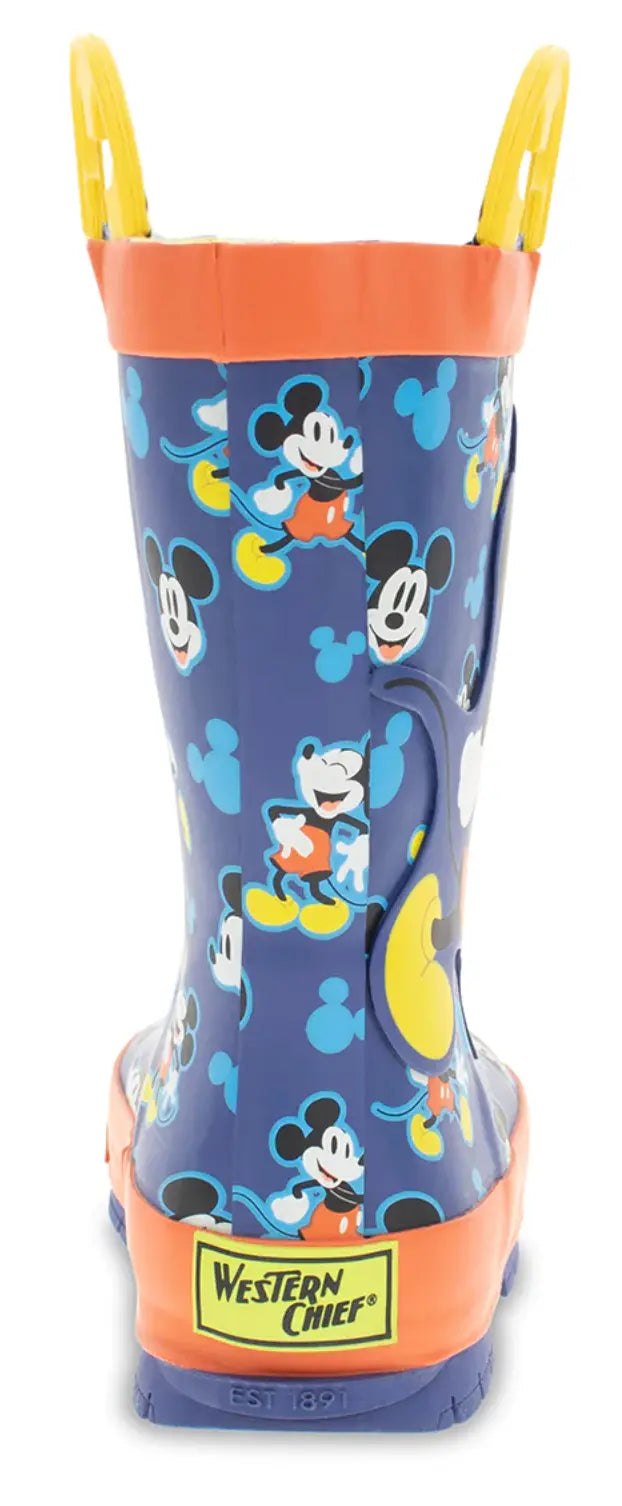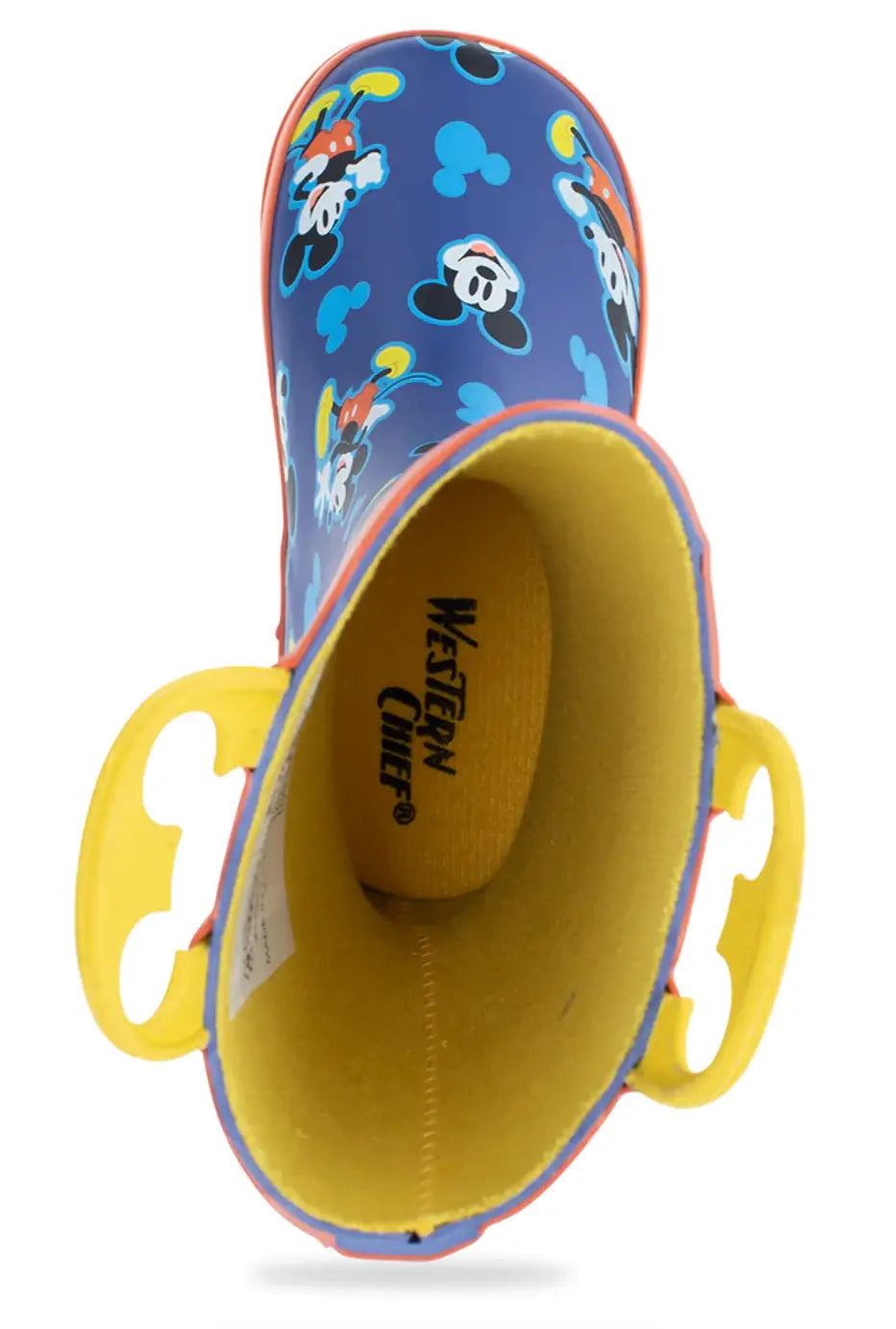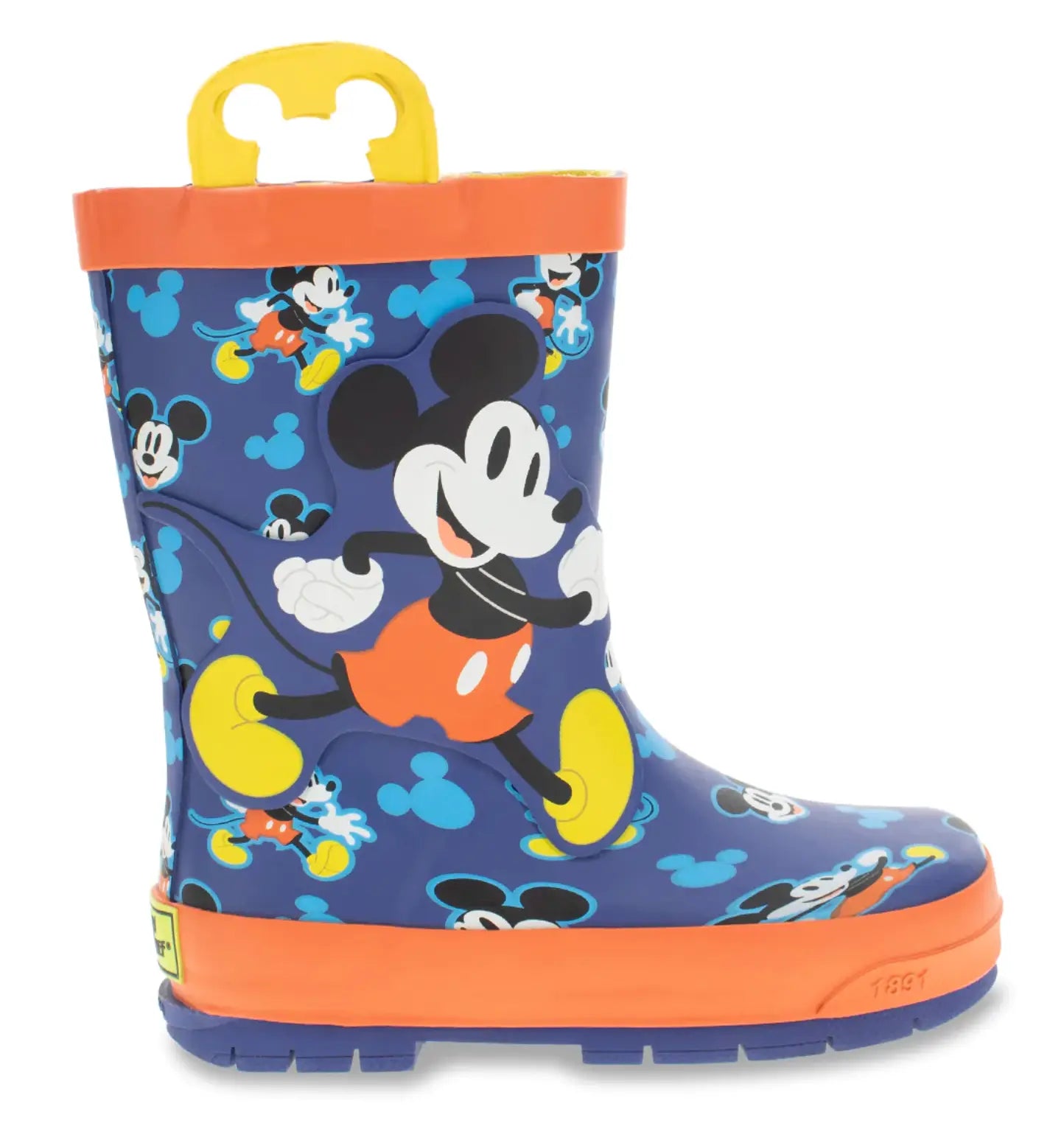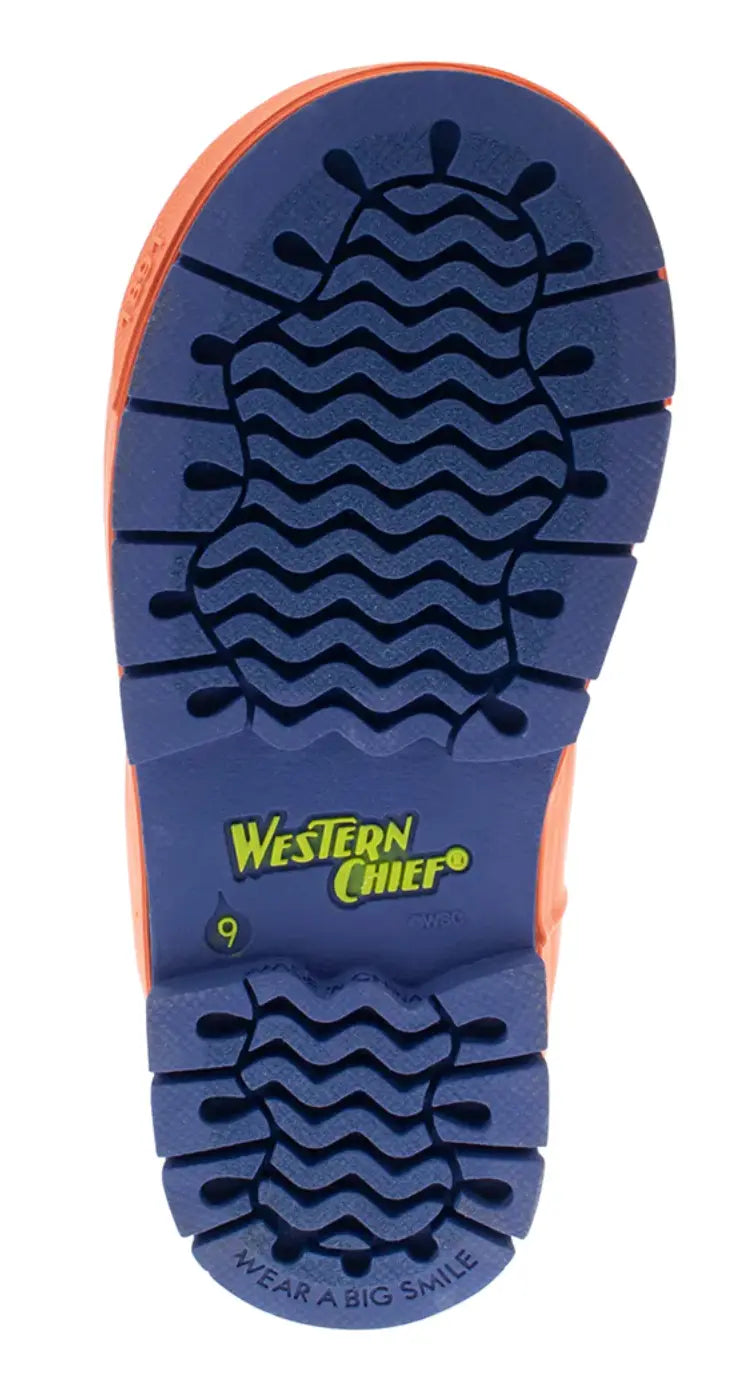 Kid's Mickey Musketeer Rain Boot
Look out rainy days, Mickey Mouse has kids covered with a water-resistant polyurethane classic children's canopy umbrella in blue. 3-D Mickey Mouse details adorn a classic canopy fiberglass frame. Plastic handle sized for little hands to grip.
Waterproof high quality rubber
Polyester/cotton lining
Removable EVA insole
Rubber traction outsole
Pull on loops for self-dressing
 Item Number: 68106344B
Western Chief has been making trusted family footwear since 1891. All products are handmade with the intent of keeping the wearer dry and comfortable in unpredictable weather.