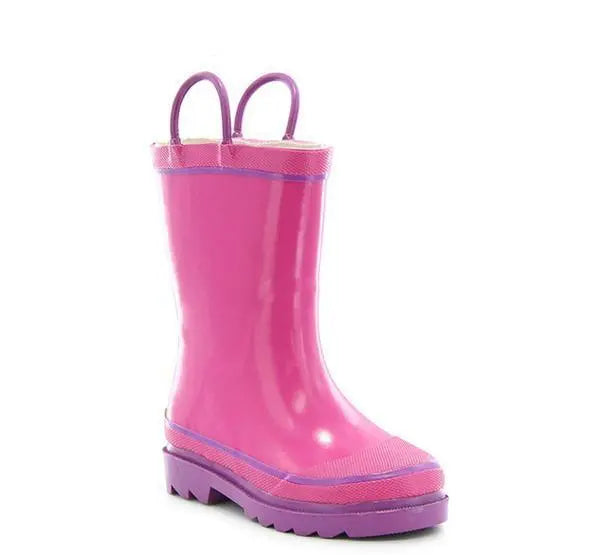 Firechief 2 Rain Boot
Classic, solid colored kids rain boots that are a favorite and will get worn again and again. These boots are available in black, yellow, pink, red, purple, and navy. Sure to be a hit with every outfit! 
Western Chief has been making trusted family footwear since 1891.  All products are handmade with the intent of keeping the wearer dry and comfortable in unpredictable weather.
8" Height
Moisture-absorbing cotton lining to keep little feet dry
Waterproof and easy to clean