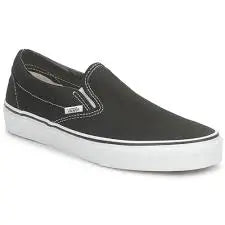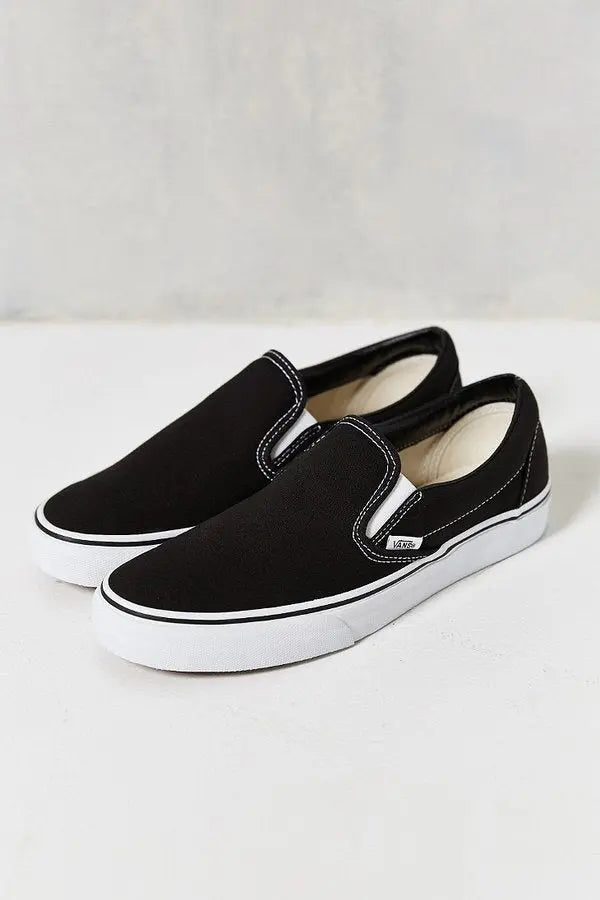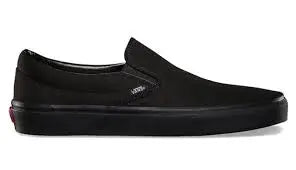 Unisex Classic Slip-On
 First introduced in 1977, the Vans #98—now known as the Classic Slip-On—instantly became an icon in Southern California. Fast forward to today, and the Classic Slip-On is known worldwide for its comfortable silhouette, easy wearability, and beloved design.
Made with sturdy low profile canvas uppers, the Classic Slip-On is an everyday essential with true "Off The Wall" style. This iconic slip-on shoe also includes supportive padded collars, elastic side accents, and signature rubber waffle outsoles. 
Size:
2 MEN'S / 3½ WOMEN'S